The DIENES team is passionate about helping you improve cutting quality, reduce downtime and maximize operator safety. Since the inception of our company over 100 years ago, we use the latest technology to develop the ultimate precision cutting tools that last.
With more than a century of experience and a strong in-house R&D department, DIENES is the world's leading manufacturer of industrial cutting tools. This enables us to offer our customers perfect, tailor-made solutions for unique applications. Our numerous pioneering patents have set new standards in slitting worldwide.
With over 500 experts worldwide, we are the partner of choice for high-performance, industrial cutting tools.
Innovation Through the Years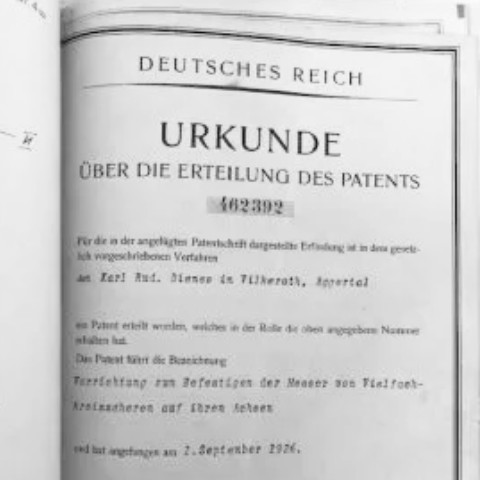 The key fixing was invented by Karl Rudolf Dienes. The patent gave a trend-setting impulse to the entire slitter construction, offering faster adjustment of the slitter width.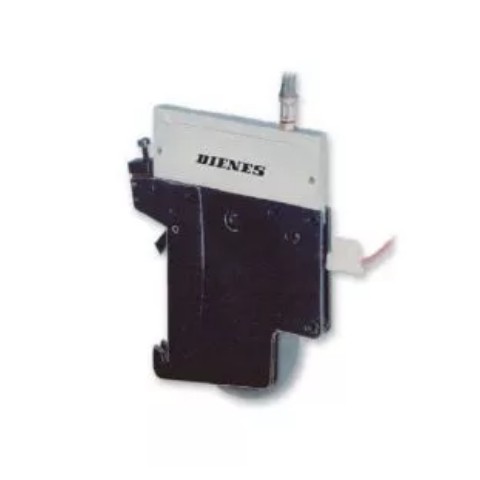 Crush Cut Knife Holder with Heating Device
The development of a heatable crush cut knife holder has significantly improved the cutting result when producing stickers or labels. The temperature of about 70° Celsius prevents adhesive residues from remaining on the blades of the knives.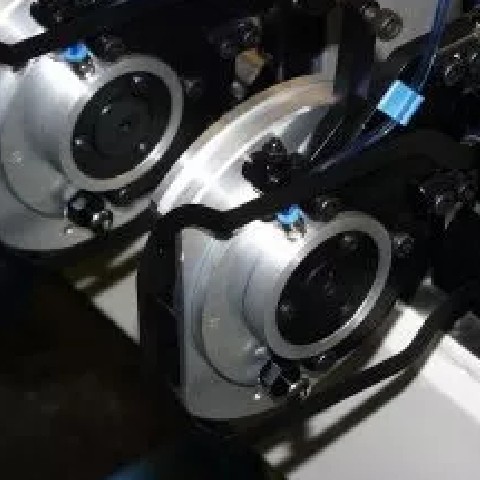 With this individually adaptable development, DIENES has been able to make a significant contribution to reducing the accident rate with cutting tools. The newly developed safety element prevents gripping between the knives before or after the cutting process.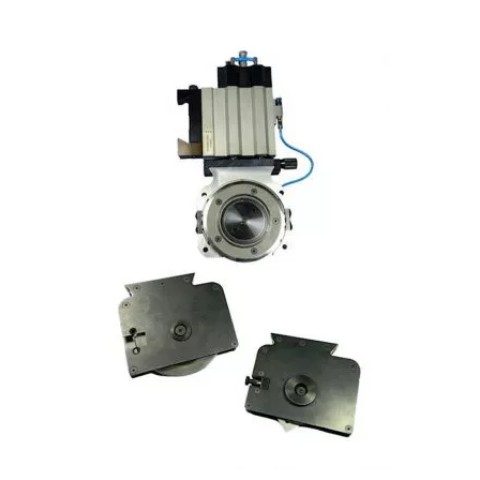 Knife Holder with Quick Change Head
The DIENES quick change head enables quick and safe replacement of the knife holder head. In this way, it is possible to vary between crush cut, razor blade cut and shear cut in a very short time.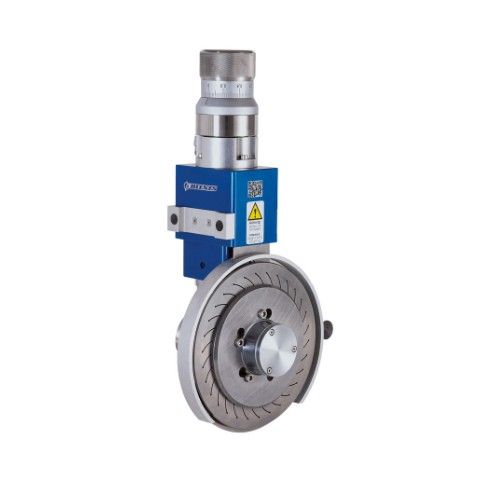 Shear cut knife holder with shear angle adjustment
With the development of the shear angle plates, DIENES has succeeded in remaining true to the philosophy of using as few components as possible and presenting a highly precise adjustment aid that can be read from the outside.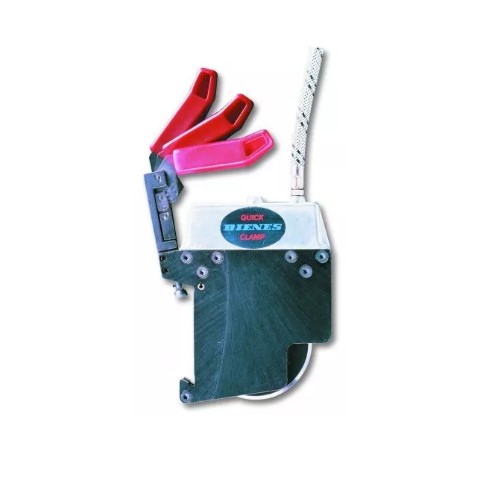 Knife holder with Quick Clamp
The Quick Clamp fastening lever ensures quick and secure fastening of knife holders on longitudinal slitting machines. Replacement and positioning is also child's play. Suitable for every crossbar and can also be retrofitted!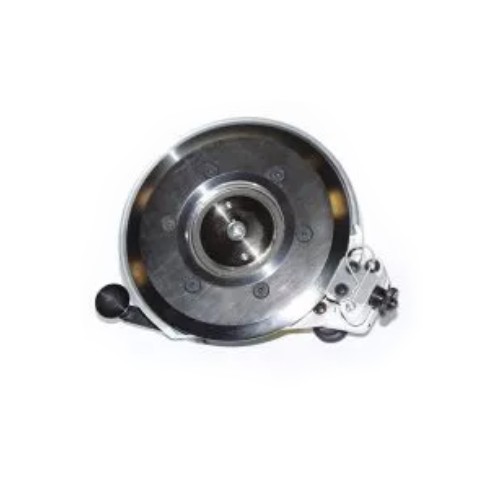 Movable Knife Lubrication
Patenting of the first knife holder with a movable knife lubrication.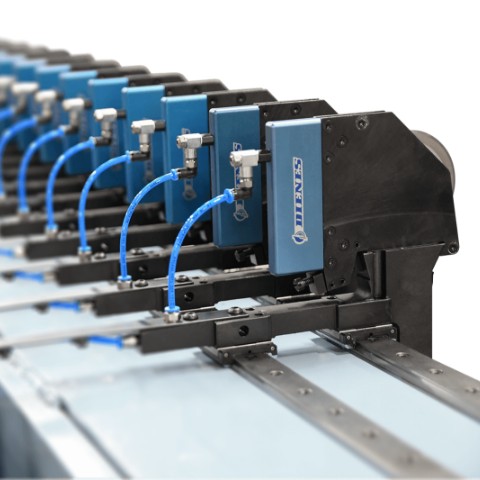 Slitting Machine Set Up for an Automatic Knife Change
Utility model: The slitting machine set up for an automatic knife change (patent Germany) was designed by DIENES for absolute high performance in the paper, printing and aluminum sector.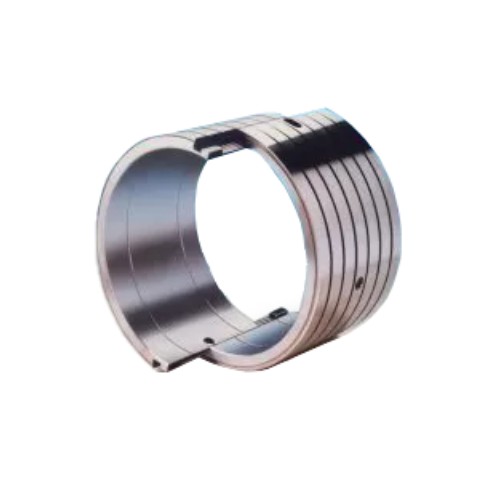 Multiple Grooved Knife Boxes and Bottom Knives in Two-Piece Design
Two-piece multiple grooved knife boxes and intermediate rings with and without single locking "Duo-Ring". Enables easier removal from the cutter.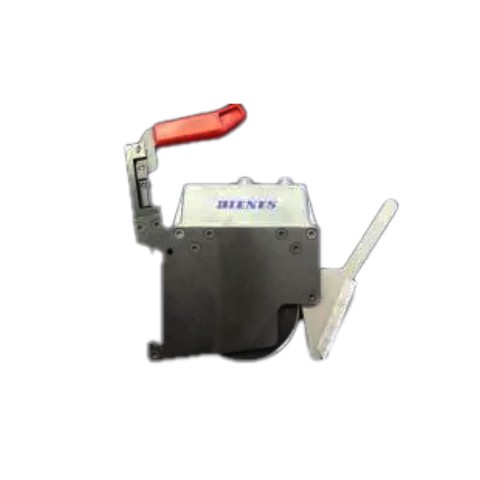 Changing Aid for the Crush Cut Knife
Patenting of the crush cut knife arrangement with change aid for the crush cut knife (Easy Eject).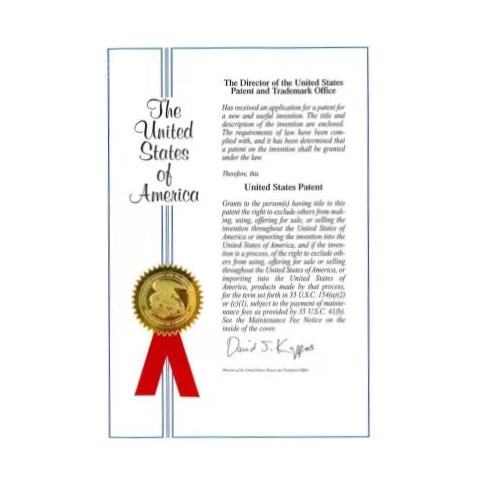 Dry-Running Screw Compressor with Pneumatically Controlled Relief Valve
This patented screw compressor has a dry-running compressor unit that has both a suction and a discharge side and is also motor-driven. The throttle valve and relief valve are controlled separately on this compressor unit.
DIENES is proud to offer the highest quality tools and equipment in our industry. Day in and day out, you can count on our circular knives, knife holders and slitting machines to perform.
DIENES engineers aim to make the slitting process more safe, durable, cost-effective, fast and narrow—in a single word, better.
Need more information or a custom solution?
Put our 100 years of experience to work for you.
"*" indicates required fields