Our slitting machines are tailored exactly to your needs, whether you desire to retrofit an existing system or build a new system. We offer both manually-operated and fully-automatic slitting systems. Our cutting and positioning modules are characterized by simple automation with optimum efficiency.
Shear Knife Holders have a two-year warranty. Crush Cut and Razor Cut Holders have 1-year warranties, including seals and bearings. All other components have a 1-year warranty. All warranties are effective from the start of installation.
Our team of in-house experts also provide customized service. Full-services capability include operator/supervisor training on any slitting system we manufacture—either at your site or in our Spencer, MA plant prior to shipment. Computer controlled systems are thoroughly covered and all manual component functions are clearly demonstrated with operator hands-on training.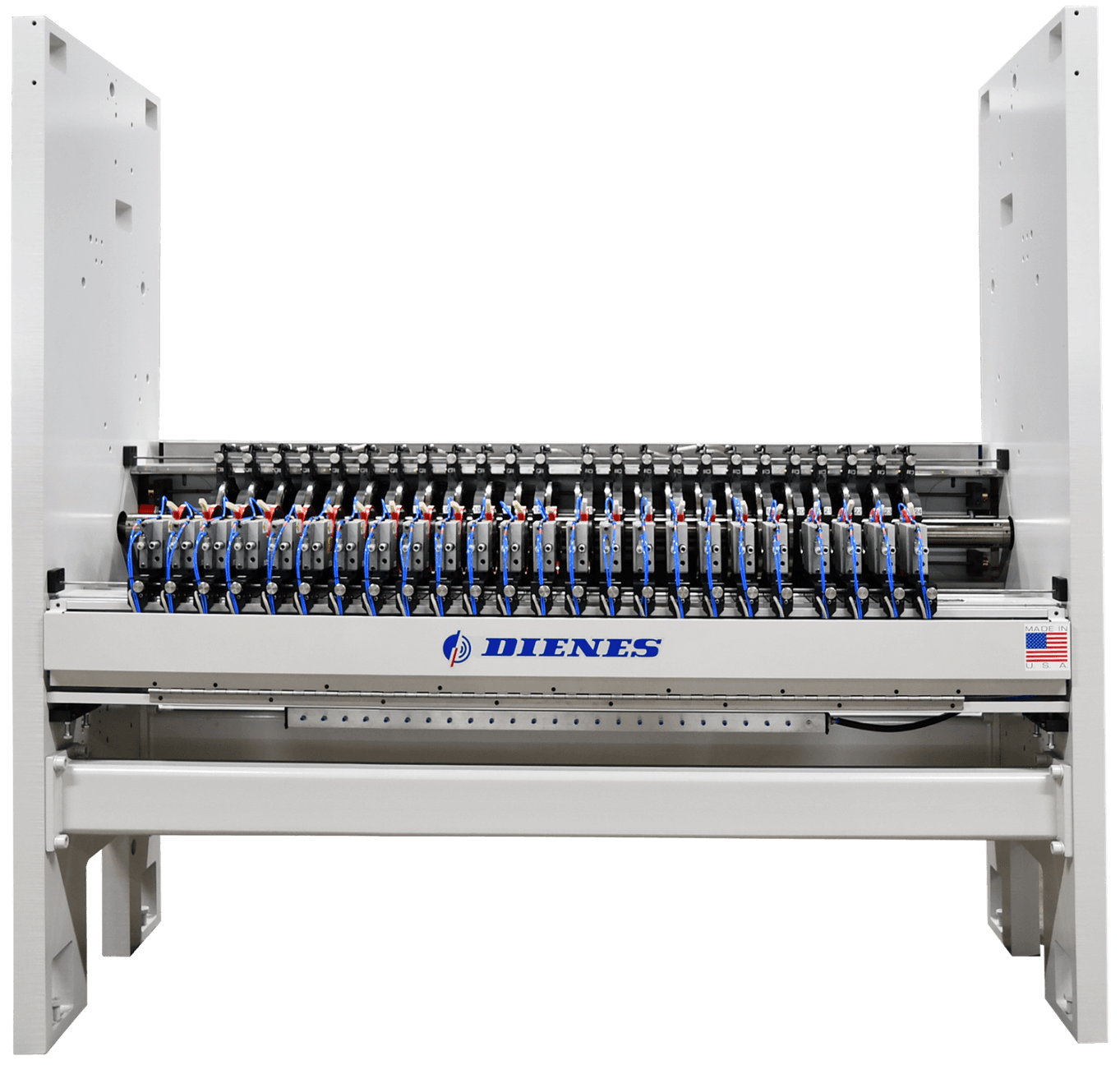 Minimize downtime with intelligent control systems
QUICK-SET Technology
Two-year warranty for holders
Learn More
Shear Cut Slitting Machines
High cutting force and speed
Cuts as narrow as 4mm
One-year warranty for holders
Learn More
Score Cut Slitting Machines
Holders designed to encase the razor blade during handling
Changing stations optimize operator ergonomics
Remove and reinsertion tools to protect your team
One-year warranty on holders
Learn More
Razor Cut Slitting Machines
Remove trim cuts for mill duty
Operators can push a button to set the knives to proper locations, turn a hand wheel or slide the assembly
One-year warranty for holders
Learn More
Side Trim-Edge Machines
World's Leading Slitting Equipment Manufacturer
Slitting Machine Features
Enclosure guards
Interlocked Guards
Position circular knives while Slitting
Trim initiation
Knife blade life monitoring
Programmable slitting force
Constant shear slitting force
Handheld operator pendant
Web Speeds to 12,000 ft/min
Dust collection
Rapid prototyping
Automatic Knife Lubrication Systems
Absolute position feedback
Remote program changes
Trim chute positioning
Web video monitor feedback
More Reasons to Choose DIENES
QUICK-SET technology provides the fastest, most accurate recipe setups for slitter machines in the industry—helping to eliminate scrap material, machine downtime, and operator error. All slitting blades simultaneously position themselves at the same time.
QUICK SET technology applies to razor slitting, shear slitting, and crush/score cut. This slitting equipment can position down to .50″ or up to 25mm recipes; there is no slitting application too large or small.
Quick-Set Technology
Slitting machines incorporate a variety of programmable, logical control systems. Get in touch with a DIENES expert to discuss your slitting equipment needs.
Automatic Positioning Systems
Are you in need of a score cut slitting system? A shear slitting system? Or even razor? Do you require fast, accurate, and dependable setup changes? DIENES is ready to take the job on with our automatic slitting machines. Whether you need narrow widths, 120 cuts reposition in seconds, moving video feedback to change web conditions, or converting slitting machines; DIENES can help.
Automatic Slitting Machine
DIENES takes pride in helping customers whenever they need it most. That's why we offer service around the clock, 7 days a week and 24 hours a day. We offer internet connections into your slitter equipment so we can address most program changes without the expense of travel.
24/7 Service
Need more information or a custom solution?
Put our 100 years of experience to work for you.
"*" indicates required fields